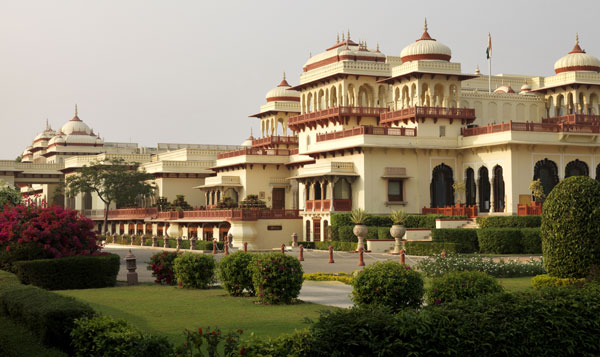 If you want to taste the royal living, luxury and extravagance in Jaipur, a city with a history of royalty and legendary tales Rambagh Palace is the place to stay.
For nearly two centuries, the Rambagh Palace has been home to generations of royals. Built in 1835 on a modest scale for the queen's favourite handmaiden Kesar Badaran, it was later refurbished as a royal guesthouse and hunting lodge. In 1925, Rambagh was converted into a palace, and became the residence of the Maharaja of Jaipur.
The palace, remained the home of the Jaipur royal family until 1957, when it was first converted into a luxury hotel by Maharaja Sawai Man Singh II. But it wasn't until 1972 that Taj Hotels Resorts and Palaces took over the reins.
Located close to the Pink City, the Palace spread over 47 acres gardens, and is a mixture of Rajput and Mughal architecture. Its elegantly appointed rooms, marbled corridors and majestic gardens echo with history, and every corner has a story to tell.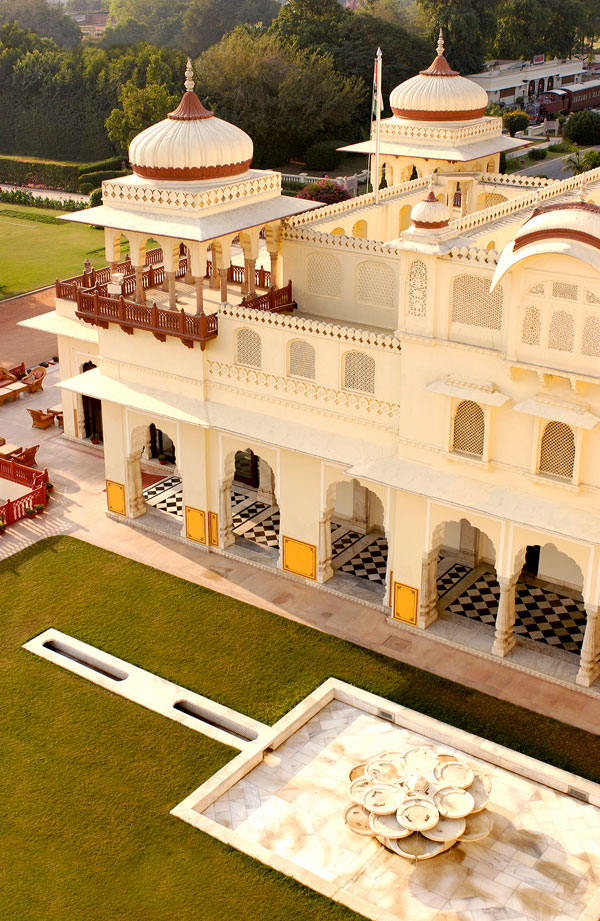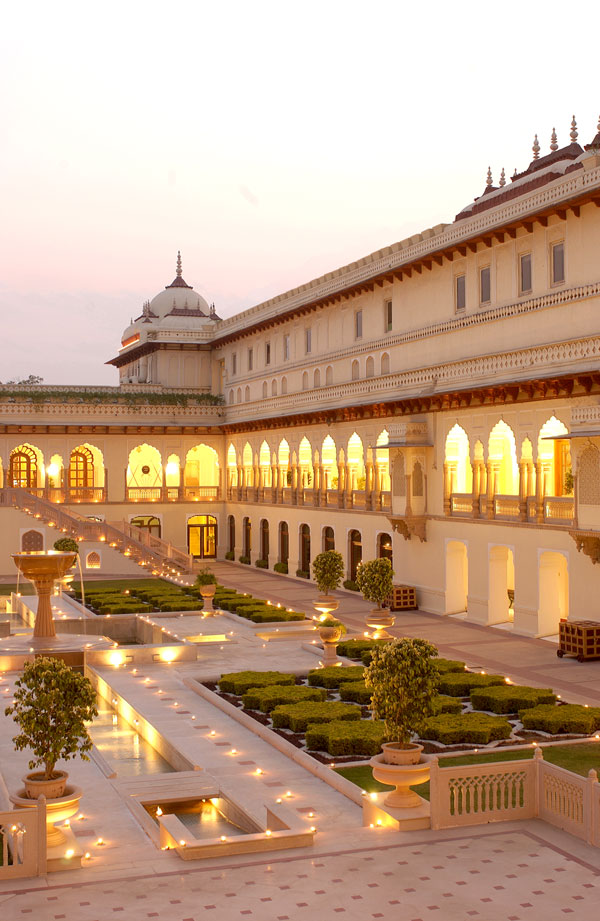 Rambagh Palace offers 79 rooms including aesthetically restored suites, which were the chambers of the former Maharaja. Every room and suite reflects a world of royalty with its exquisite antiques, rich tapestry and paintings from an era gone by.
The most amazing dining place of this Palace is theSuvarana Mahal restaurant, which literally means the Palace of gold will take one through a culinary voyage of delectable Palace cuisines of Shekhawati and Marwar, Patiala and North Punjab, the Princely Avadh and Hyderabad. – accompanied by the lilting melody of classical music, and vintage wines from the Palace cellars.24 carat gold plated flatware and cutlery, high ceilings, gilded mirrors, magnificent gold hues and Florentine frescoes,  provide the perfect ambience for an evening of royal dining
Blending ancient Indian wisdom with contemporary therapies, Taj Spa within the hotel offers the best in Indian rejuvenation therapies ranging from Indian aromatherapy massages, time-honored Indian treatments, body scrubs and wraps.
In this magical city of Rajasthan the Rambagh Palace experience is part of the magic..
Make reservation at Rambagh Palace